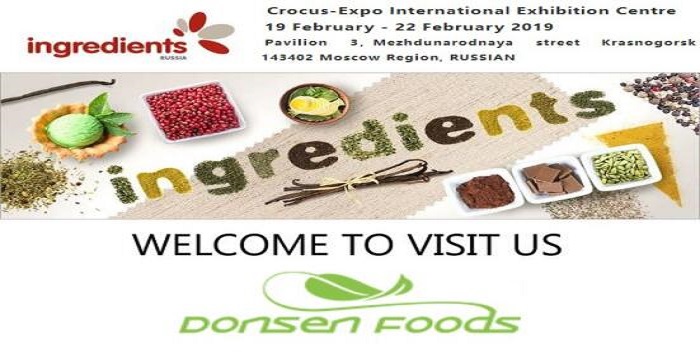 We have just finished SIAL journey, Donsen Foods is making a nonstop transition to Russia, and begin to enter the Crocus - Expo preparation.
CROCUS EXPO is not only one of the largest exhibition centers in Europe, but also one of the world's largest exhibition centers, even surpassing Hannover Messe, who occupies a leading position in the world with an area of 495265 square meters, as a well-known enterprise in Chinese food. We are actively committed to the promotion of overseas products, of course, the exhibition will not be devoid of the presence of Donsen.
We sincerely invite all friends from overseas to attend this exhibition, and witness the growth of Donsen Company together.
Booth number:B129

Contact: Mr. Vasiliy

huihaiou@hotmail.com Tel/Whats:+86 13566636033