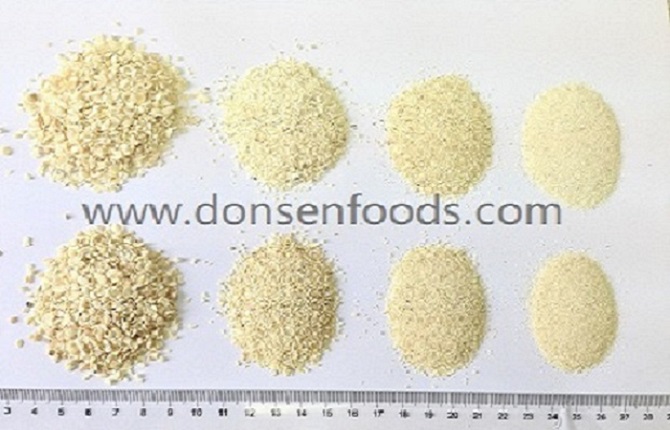 Affected by the cold air and rainy season, garlic prices are affected to some extent. Although the exact price of garlic this year won't be known until May, many people believe the prices have already bottomed out so that the dealing volume is quite a bit. Some big speculators also began to layout this year's garlic investment, and gradually began to take goods. In addition, the enthusiasm of overseas buyers began to grow because of the reduction of sea freight. With all these reasons, the price of dehydrated garlic products this week has had an increase of RMB636-954 per ton.
This week, the market situation in Shandong production area continued to be stable and the numbers of speculators began to increase, the garlic flakes and garlic granules factories bought goods according to their demand, and trading of garlic flakes was relatively flat. On the whole, the price remains unchanged. The price of hybrid root flakes of crop 2021 is nearly 11300-11800 RMB/ton, 11100-11600 RMB/ton for crop 2020, and 10900-11400 RMB/ton for crop 2018. The price of four to six cloves of crop 2020 is 11900-12400 RMB/ton, while crop 2018 was 11500-12000 RMB/ton. In addition, due to the less availability of raw materials, the garlic flakes processing plant operating rate was insufficient.
Hebei garlic trading was not fast, and there were seldom speculators, the main dealers are buyers with rigid demand. Foreign orders in small volumes and merchants were careful in purchasing. At present, the hybrid garlic price in 2021 was controlled in 11500 yuan/ton while in 2020 was about 11,500 yuan/ton. In 2021, the four to six cloves garlic price was 12500 yuan/ton and in 2020 it was about 12,000 yuan/ton.
This week, other garlic slice markets remains stable. Due to the impact of epidemic control, it was a little difficult to travel around, the foreign merchants had low expectations on the future market, so the purchase and sales within this week were relatively flat. At present, the price of hybrid garlic flakes for crop 2021 was about 11500 yuan/ton, four to six cloves of garlic flakes with roots was about 17,000 yuan/ton.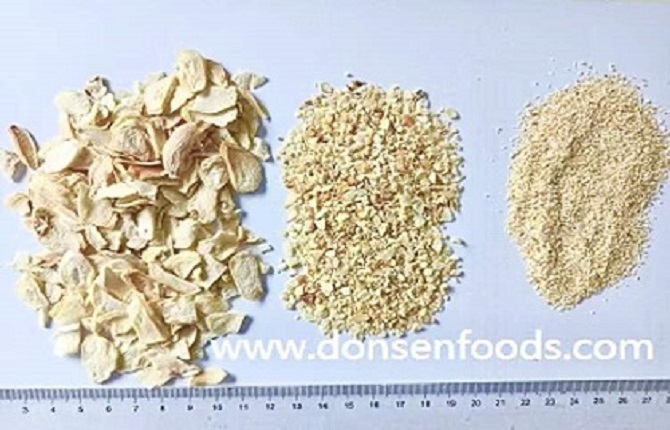 At the current, given to the abundant supply, the enthusiasm of overseas buyers began to increase with the ocean freight charges began to return to normal. But due to the recent weather, some people have started to take a negative attitude towards the 2022 garlic production, big domestic buyers have involved in speculation. Therefore, the dehydrated garlic trading price is rising steadily at present. The stocks of good quality garlic will be taken out for sale, the quality and cost performance of finished garlic will be improved.